Knowing the repeater frequencies and tones in your area or in an area you will visit is the first step to communicating with other hams. The RT Systems programmers makes that process easier with links to several commercial maintained sources for repeater data. You can even find repeaters in places other than the US.
This step by step tutorial will walk you through the process.
1. Click "File"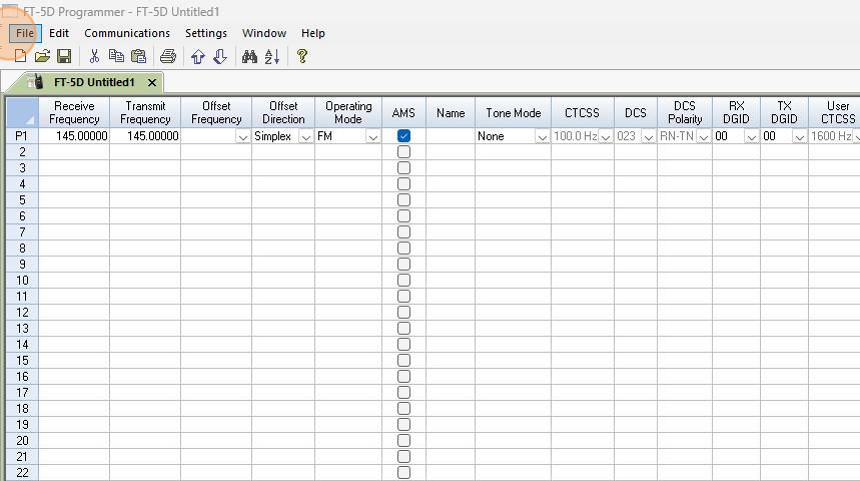 2. Click "External Data"
3. Click "RepeaterBook Search"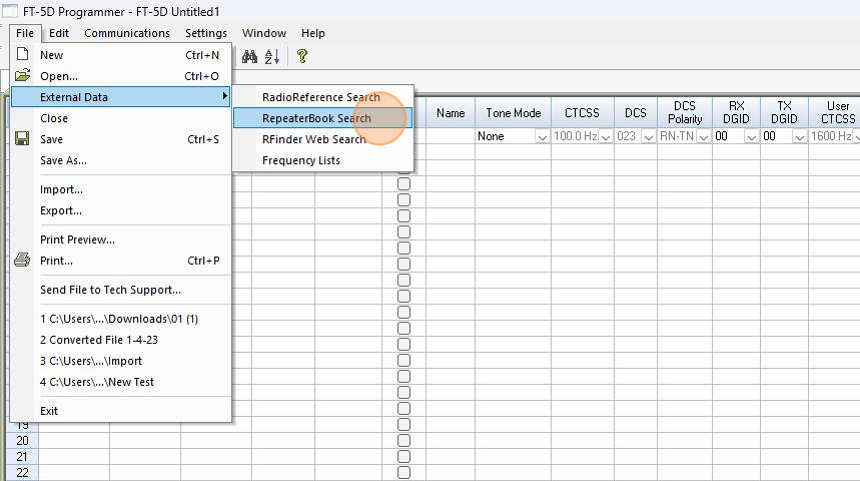 4. Click "Location" and then enter the location you wish to search. The location can be entered as a city and state, or a zip code. Include country if outside the US.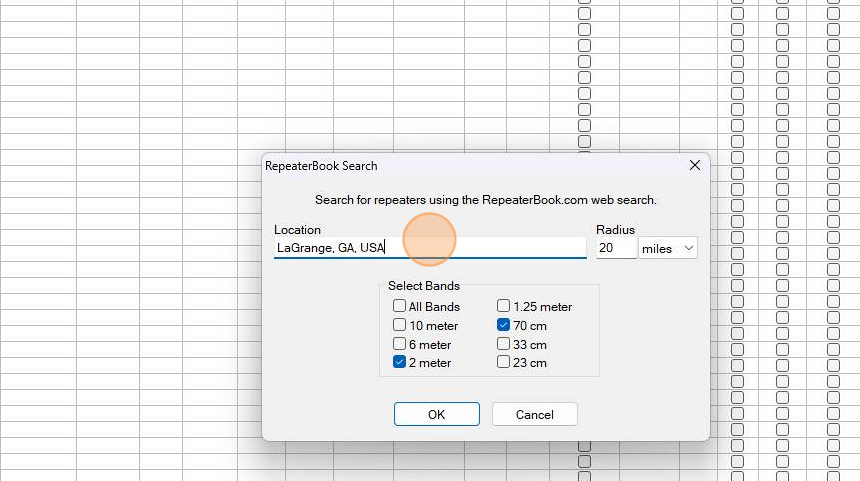 5. Click "Radius" and enter the radius you wish to search. This is a circular distance from the Location.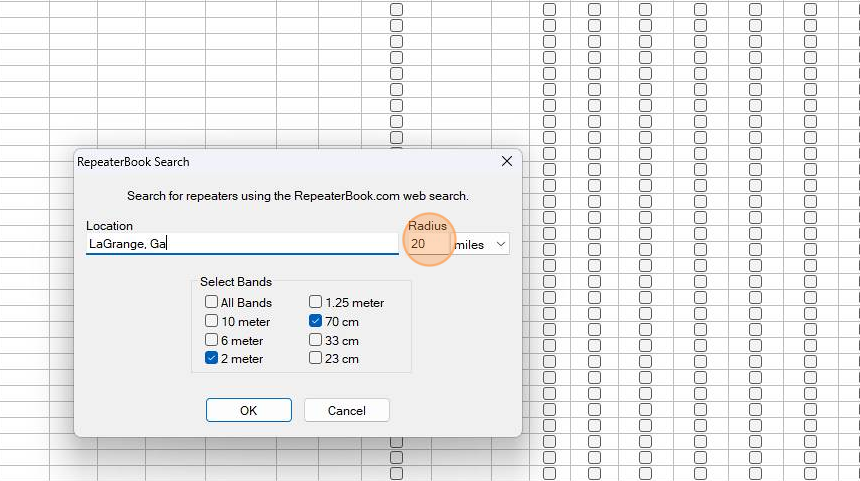 6. Click to select the bands of frequencies you wish to have on the radio. You will want to choose bands that are compatible with your radio. Uncheck All Bands if it is selected.
7. Click "OK". This process returns information for you to edit before creating a programming file. The "RepeaterBook" tab is not your programming file. You will create that in a later step.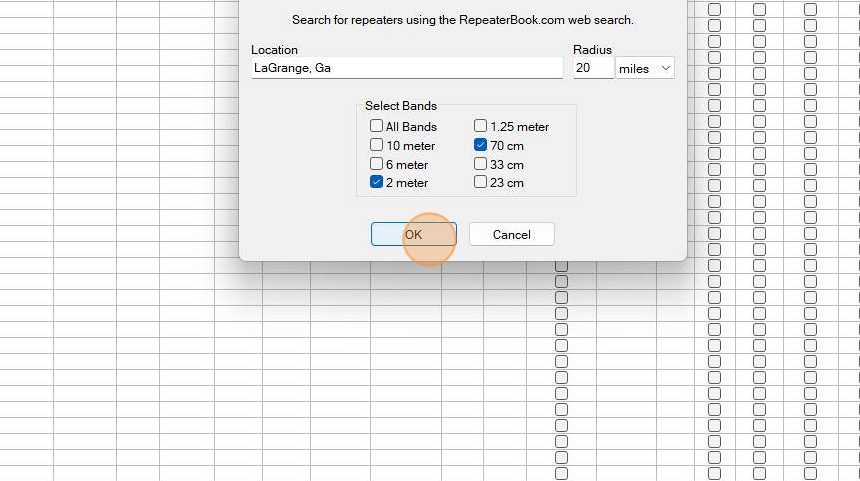 8. Click "Name" to choose what option you wish to have displayed as the name of your memory channel. "City" is the most popular option.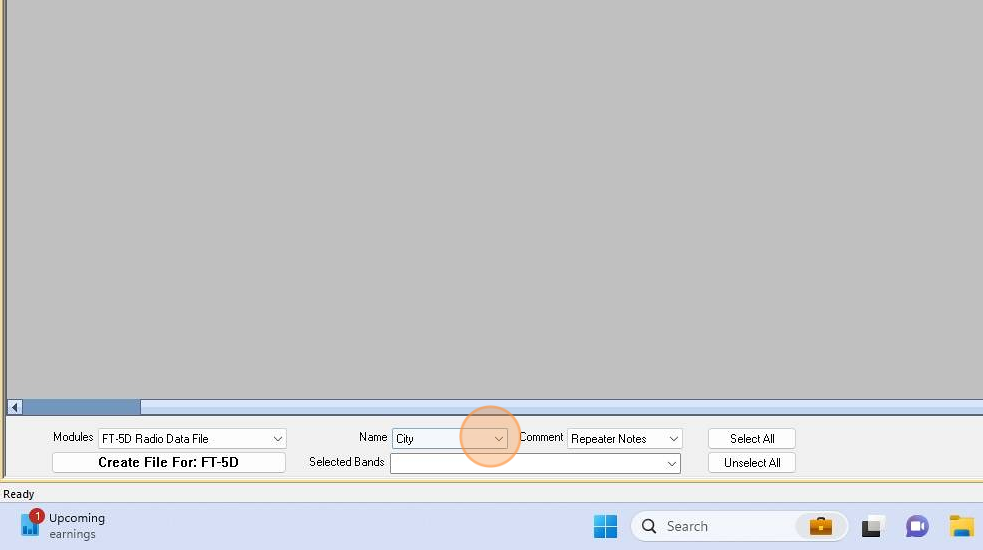 9. Click "Selected Bands" to choose which types of frequencies are omitted from your file. The FT-5D cannot use DStar, so I will deselect this option.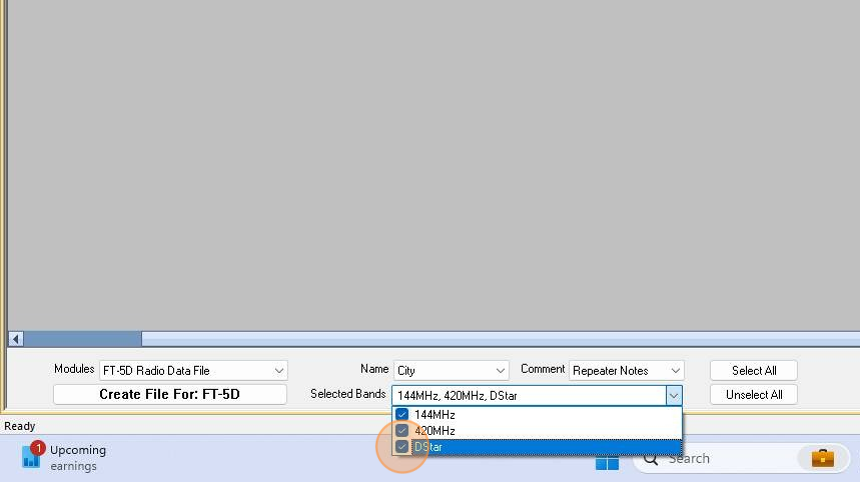 10. Click "Create File For: FT-5D" and once the file has been created, you can send your information to the radio.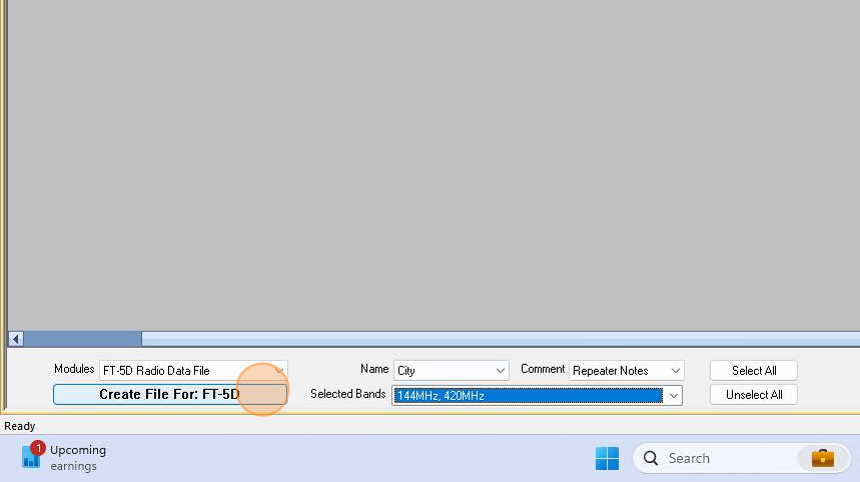 The file that is created is ready to program your radio. Save it on your computer for use now and later or repeat this process whenever you need to touch up your channels.
Use Communications | Send data to radio to transfer all these repeaters to your radio and be ready to go.
Was this article helpful?
That's Great!
Thank you for your feedback
Sorry! We couldn't be helpful
Thank you for your feedback
Feedback sent
We appreciate your effort and will try to fix the article